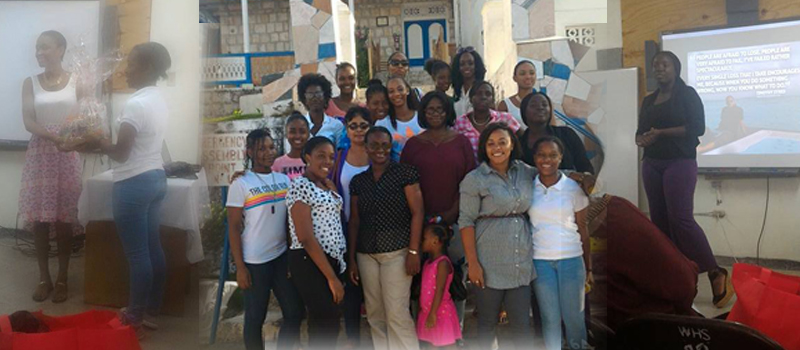 ORA
ET
LABORE
---
The mediocre teacher tells. The good teacher explains. The superior teacher demonstrates. The great teacher inspires. – William Arthur Ward
Our "Sister, Sister" (Mentorship Programme) which is geared to fostering interaction between old girls and current students in the upper grades has been quite successful. This programme was launched in 2009 and is open to all old girls and senior students. Mentorship can be a powerful tool empowering both mentors and mentees. Everyone has something to offer and everyone has something to gain; by linking people with people, we increase our reservoir of resources.
The Mentorship Programme offers benefits to both the mentees and the mentors of the programme. We connect self-motivated students with experienced mentors in meaningful, one-to-one mentoring relationships. We aim to pair a mentee with a mentor working/practicing in their career field of interest. This provides mentors with the opportunity to be a student's role model and guide them in determining a long-term goal and plotting the path to achieve it. Learning about variables to consider when selecting a graduate school from someone who has been through the process. This supports mentoring relationships through guided learning experiences. Mentors are also expected to be a friend to these students and assist in not only professional but also personal development, providing guidance in every way possible.
We hope that the mentorship programme is as beneficial to mentors as it is for mentees. Mentors have a chance to reconnect with their Alma Mater and learn about the improvements that the school has been making over the years.
It is a blissful moment for mentors as they get to relive their high school experience vicariously through their mentee. Mentoring others also have the effect of giving one's life a sense of purpose and a feeling of importance.
We encourage all past students to be a part of this programme, whether or not they are living in Jamaica. There has also been a concerted effort to reach recent graduates who are studying at tertiary institutions.
To strengthen this initiative, WOGA is seeking volunteers in each tertiary institution willing to serve as WOGA Representatives.
It is hoped that this move will result in more graduates of Westwood becoming involved in WOGA. The members of WOGA have pledged their continued support to Westwood in every sphere.
Fill out the form below and become a mentor today!