The Jappa Times is a quarterly newsletter published by WOGA.
Jappa Times Volume 1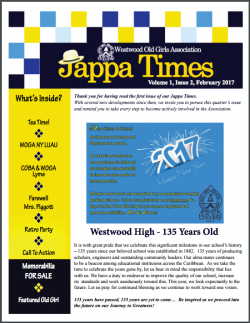 Issue 2: February 2017.
Thank you for having read the first issue of our Jappa Times. With several new developments since then, we invite you to peruse this quarter's issue and remind you to take every step to become actively involved in 'The Westwood Old Girls Association… >> Read More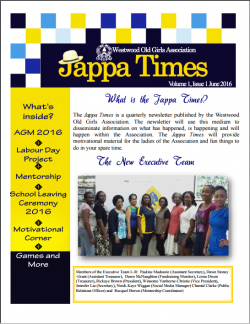 Issue 1: June 2016.
WOGA will use this medium to disseminate information on what has happened, is happening and will happen within the association. The Jappa Times will provide motivational material for the ladies of the association and fun things to do in your spare time… >> Read More