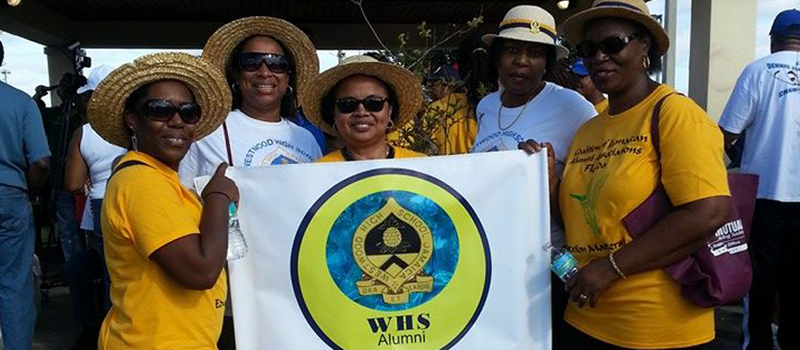 Ora
Et
Labore
SFC WOGA Website
Connect with SFC WOGA


---
Welcome
South Florida with its close proximity to Jamaica, is home to many past students of Westwood. Efforts made to form an Alumni group over the years have met with varying degrees of successes and challenges. In 2008 another group re-birthed the idea and registered the South Florida Chapter Westwood Old Girls Association Inc. (SFCWOGA).
With its first President Melaine Thompson and a fine cadre of hard- working, dedicated team members, the group went into action for their Alma Mater.
The achievements to date include:
Successful staging of it's Inaugural Dinner/Dance
Participation in the South Florida Trelawny Reunion (Trelawny Day)
Granting of two (2) Scholarships valued at $1000 to students at Westwood
Contribution to the Enid Beale's Fund
Church Service to commemorate the 130th Anniversary of Westwood
Participation in the 2012 Broward Heart Walk for the American Heart Association
Fantastic fundraising parties like the Summer Oldies Party and the Post Valentine Party
As a member of the Coalition of Jamaican Alumni Associations of Florida, SFCWOGA is usually represented at activities of the other alumni members. It is true to say that by doing so we seek reciprocation but perhaps more importantly for us is the opportunity to support and show solidarity with fellow alumni groups which want to impact the South Florida landscape and help our Jamaican schools.
Every occasion, be it a party, a funeral service or just a lyme, is a welcome excuse for our members to sport the Jippi Jappa and/or the school pin. There is no mistaking the Westwoodites in the house, as the Jippi Jappa creates such a buzz and a stir, making the group 'unforgettable'.
Monthly meetings are held at members' homes and are fun filled with lots of excitement. The menu always feature a variety of mouth-watering cuisine and great camaraderie is the norm. Travelling to Port St Lucie, West Palm Beach, North Lauderdale, Tamarac, Sunrise, Miramar, Pembroke Pines and other locations, is just part of the fun for us. Our meetings are sometimes enriched by the presence of visiting Westwoodites.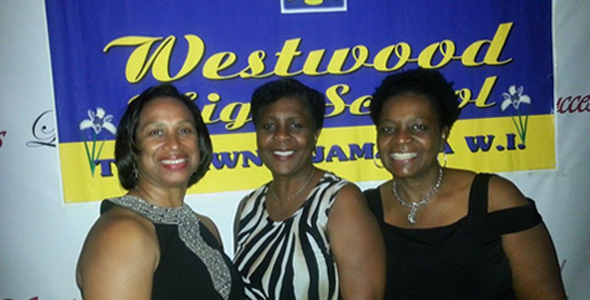 Mixing business with pleasure is a winning combination for SFCWOGA!
There is so much more to be done for our Alma Mater and so much fun to be had doing it! We ask all Westwoodites living in or visiting South Florida to heed the clarion call and RALLY ROUND DE JIPPI JAPPA!.
Upcoming Events
There are no upcoming events at this time.